Epidemiology & Biostatistics Forum
07/04/2021
3:00 pm TO 5:00 pm
Department of epidemiology and biostatistics
The CUNY SPH Department of Epidemiology and Biostatistics will be hosting it's next forum on April 7 from 3:30pm to 5:00pm. The CUNY SPH Epi/Bios Conference is a forum for students, staff, alumni, faculty, and other interested attendees to learn about recent research in the CUNY community, talk to representatives of the department, school, and related institutes, and meet each other in random 1:1 networking using a full online conference platform. Make sure to register, and contact us if you're interested in organizing, contributing, or doing peer review for future events.
3:30PM – 3:50PM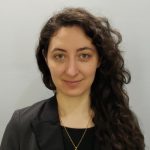 Comparison of cohort characteristics in Central Africa International Epidemiology Databases to Evaluate AIDS and Demographic Health Surveys: Rwanda and Burundi
Speaker: Anna Mageras
Clinical health record data are used for HIV surveillance, but the extent to which these data are population-representative is not clear. We compared age, marital status, body mass index, and pregnancy distributions in the Central Africa International Databases to Evaluate AIDS (CA-IeDEA) cohorts in Burundi and Rwanda to all people living with HIV and the subpopulation reporting receiving a previous HIV test result in the Demographic and Health Survey (DHS) data, restricted to urban areas, where CA-IeDEA sites are located. DHS uses a probabilistic sample for population-level HIV prevalence estimates. In Rwanda, the CA-IeDEA cohort and DHS populations were similar with respect to age and marital status for men and women, which was also true in Burundi among women. In Burundi, the CA-IeDEA cohort had a greater proportion of younger and single men than the DHS data, which may be a result of outreach to sexual minority populations at CA-IeDEA sites and economic migration patterns. In both countries, the CA-IeDEA cohorts had a higher proportion of underweight individuals, suggesting that symptomatic individuals are more likely to access care in these settings. Multiple sources of data are needed for HIV surveillance to interpret potential biases in epidemiological data.
4:15PM – 5:00PM
Worms in your brain! What we know about the treatment and prognosis of neurocysticercosis
Keynote Speaker: Elizabeth Kelvin & Hongbin Zhang
Neurocysticercosis is an infection of the central nervous system with the larval stage of the pork tapeworm, Taenia solium. It is considered a neglected infectious disease by the World Health Organization and is prevalent in most developing countries where pork is consumed, Neurocysticercosis is a growing problem in developed countries as well due to travel to and immigration from endemic regions. The disease is transmitted through the fecal-oral route and the parasite can survive in the human brain for over 20 years. Symptoms are heterogeneous, with presentation varying from completely asymptomatic to intracranial hypertension, seizures, movement or speech disorders and many other neurological symptoms. Currently, the standard treatment is with anthelminthic medication such as albendazole and prazyquantel, but treatment effect varies and even after treatment the parasite survives in a large proportion of patients. The benefit of treatment on long-term symptoms is also unclear. In this presentation we will discuss what we know about this important disease, where major gaps remain and how they could be addressed.